Welcome to the Zonta Club of Canberra Breakfast Inc
(ZCCB)
 We are pleased you found your way here.
Zonta is an international organisation with a mission to empower women through service and advocacy.
Zonta Celebrated 100 years in 2019 and its membership includes thousands of women (and men) worldwide.
Zonta International and ZCCB are proudly non-partisan and non-sectarian.
If you are socially conscious and want to empower women, we would love your involvement.
Please have a look around the site and reach out if you would like to get involved or have any questions,
The Website is currently being developed so please visit again soon.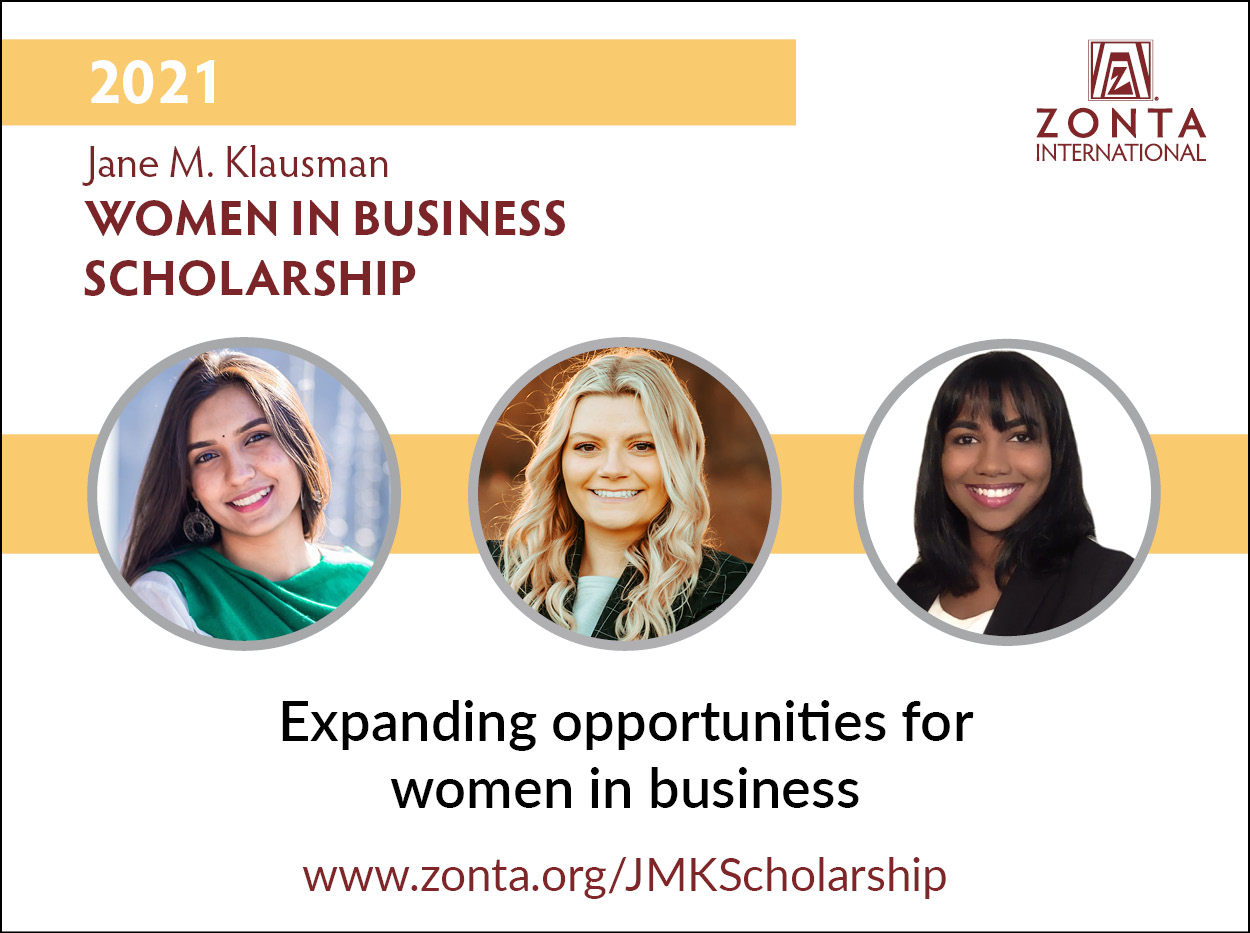 JM Klausman
Business Scholarship
NOW OPEN!!
Women must feel empowered to start businesses and seek out leadership positions.

Our JMK Women in Business Scholarship helps women pursue undergraduate and master's degrees in business management and overcome gender barriers from the classroom to the boardroom.
Applications are now available for 2021!
Ways to Connect with ZCCB
 Volunteer for Specific Activities
Zonta International is a leading global organization of professionals empowering women worldwide through service and advocacy, founded in 1919.
Zonta International envisions a world in which women's rights are recognized as human rights and every woman is able to achieve her full potential.
In such a world, women have access to all resources and are represented in decision making positions on an equal basis with men.
In such a world, no woman lives in fear of violence.
Please click on the image below to visit the Zonta International Website.

Zonta Club of Canberra Breakfast Inc
Zonta Club of Canberra Breakfast Inc (ZCCB) is an Incorporated Association in District 24 of Zonta International.
As all Zonta Clubs, the ZCCB undertakes activities to empower women through service and advocacy.
For more information on meeting times and how you can be involved,  please click through to our Who We Are Page.